Enterprise-Level Internet Connectivity
at Your Speed
From Enhanced Dedicated T1 to multi-Gbps fiber, we've got your internet needs covered on our redundant, self-healing, high-speed network.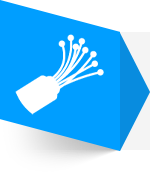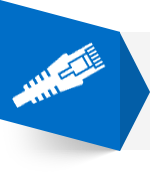 10/100/1000 Mbps Ethernet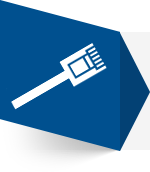 1.54-6 Mbps Business-level T1
Seriously, we ARE different.
Because we built and manage our own data center and fiber network, we're able to offer atypical options to resolve your pain points, such as disaster recovery, private point to point connectivity, email redundancy, and backups. We're a one-stop-shop for IT because all of our services are built to be customized.
FOR FAST, RELIABLE, ENTERPRISE-LEVEL INTERNET
call us at 630-983-6064 or
click here
 to get a quick quote.
It Gets Better With Combined Services
If you have colocation or cloud services with XNet, there are options available to you that you may not have thought of, such as a private line that allows you to use your colocation bandwidth at your office.
Give us a call and we'll help you discover those benefits.
Connect your colocation rack directly to your building for private, high-speed transfers between them.

Create a high-speed connection from your cloud service to your office and utilize its bandwidth to reduce cost.

Maximize your bandwidth by using our specially web-tuned cloud to host your website and applications.
When we say that we exceed the competition, we really mean it.
Call us at 630-983-6064 to learn why.