Why XNet is the Safe and Smart Choice
In addition to hardened network and system security, our physical data center includes security features like pre-screened authorization for all entry personnel and escorted-only access.
Easy to Access and Low Incidence of Disasters
Our data center is located in an extremely stable area, away from major cities and disasters but close enough to Chicago and major interstates to be easily accessible. Based in the western suburbs, XNet is immune to many of the
factors
that make commuting to a downtown data center a nightmare.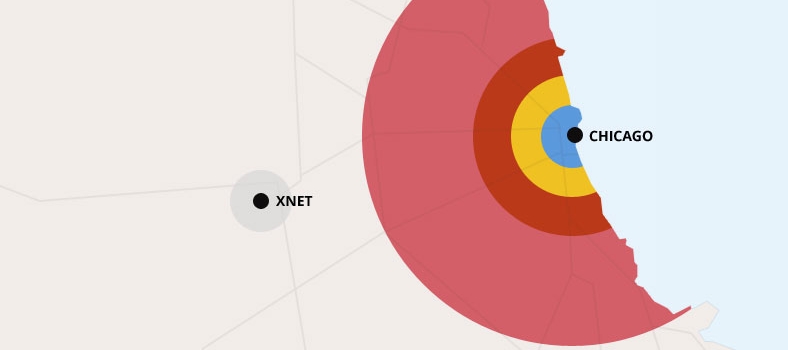 Reliable Power for Uninterrupted Operations
Our utility, generator, and redundant UPS systems all work together for totally redundant power to your critical systems.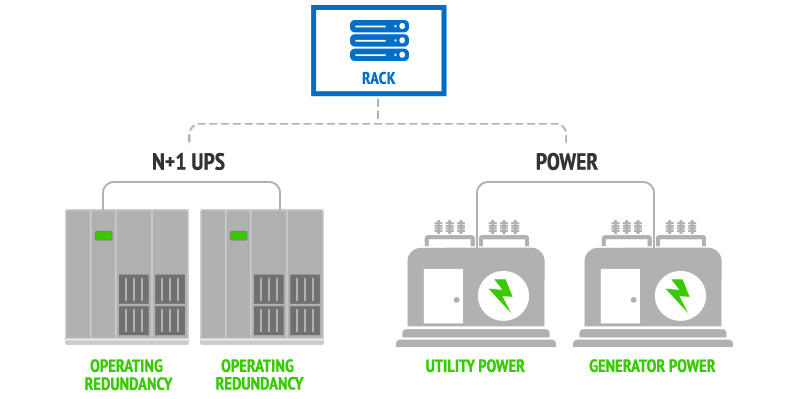 Conditioned power with double-conversion UPS
Battery backup
Generator backup
2x 20 amp circuits per cabinet – custom builds available
Precision Cooling Even at Full Data Center Capacity
Industry-leading dual compressor HVAC systems in an N+1 redundant configuration ensure that your equipment is precisely and effectively cooled.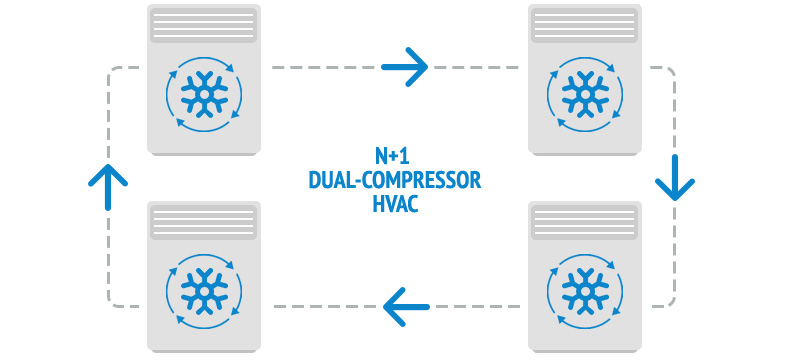 Temperature and humidity precision climate controlled
N+1 redundant dual-compressor air conditioners
HVAC units are backed up with generator power
Highly filtered air providing clean environment
Full Network Redundancy to Ensure You're Online
Geographic redundancy, network redundancy, and multiple Tier 1 connectivity providers form a robust blended connectivity that keeps you connected, even in the event of a global net-wide situation.

Carrier-class Cisco routers and switches
Self-healing network
Multi-carrier fiber connectivity
Redundant internet connectivity
24x7x365 active monitoring
BGP Routing
Roof access availability for mounting antennas
Full-Time Physical Security for Your Hardware
Your equipment stays physically secure with multiple layers of ptotection, including an FBI-hardened building.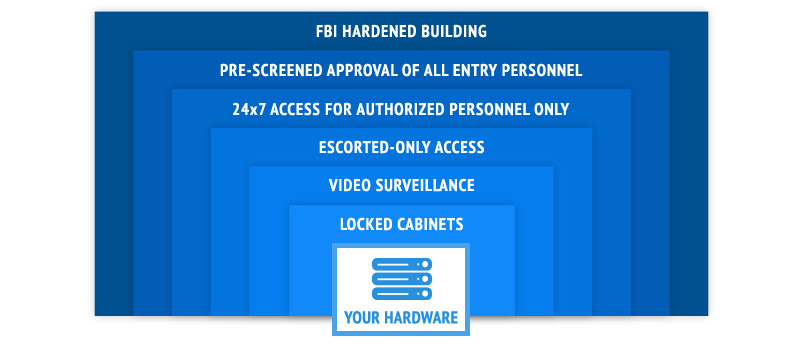 FBI Hardened Building
Pre-Screened Approval of All Entry Personnel
24x7x365 Access for Authorized Personnel Only
Escorted-Only Access
Video Surveillance (Monitor & Archive)
Locked Cabinets (Key Access)
Interested in learning more? Call 630-983-6064 or use the form below to contact us.
This information is for internal use only and will not be distributed to any other parties. See our
privacy policy
.